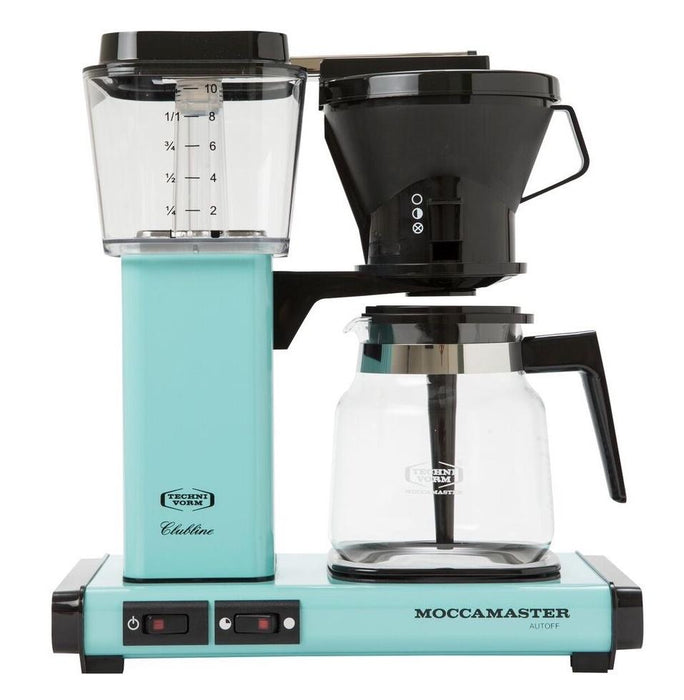 Moccamaster Classic Brewer
Serve bottomless filter coffee at home with the premium Moccamaster Classic Brewer. Available in a range of colours, you'll be sipping some damn fine coffee in no time.
Moccamaster Classic Features:
Precise Temperature Control – The heavy-duty copper boiler maintains a steady 90 – 95°C, the optimal temperature range for coffee brewing.
Built To Last – Encased in aluminium and built with sturdy BPA-Free plastic to last a lifetime.
Balanced Brewing – The brewing cycle includes a bloom phase for preparing the coffee grounds, with a 9 hole spray head encouraging even extraction and a balanced cup.
Brew Big Batches – Brew up to 1.25 L of delicious coffee, enough for several people—or just yourself!
Warming Plate – Keep your coffee warm when the brewing completes. The warmer has two temperature settings and automatically shuts off after 40 minutes.
Available Colours:

Red

Pink

Silver

Yellow

Turquoise

White

Pastel Yellow

Orange

Pistachio