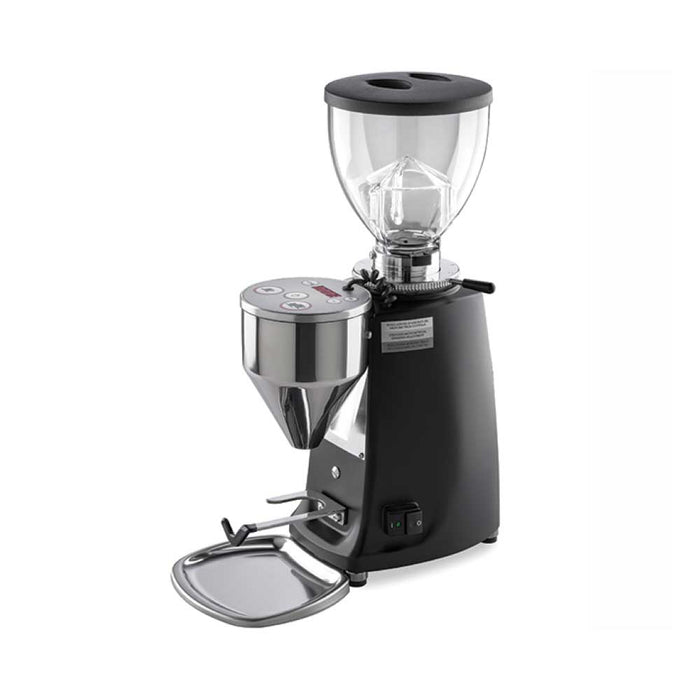 Mazzer Mini Grinder (Model A)
The Mazzer Mini is a classic now, with this the updated electronic version. It's considered one of the best small/domestic grinders on the market, with a pedigree going back to Italy in the 1950's. 64mm flat burrs and stepless micrometrical grinding adjustments mean you can dial in exactly how you want, with a timer set up to grind just the right amount. It'll even count your shots for you so you know how many crispy lattes and 'spros you've pumped out over the year.
Available in black, the Mazzer Mini looks amazing next to your Linea Mini or Bambino.